It goes without saying that weddings are expensive. It costs a lot to find the perfect ring, the ideal dress and the dream venue. Not to mention the cost of the cake, the catering and the entertainment. If you're thinking of having a destination wedding, the expense will be even greater. Take all of this into account and it's all-too-easy to see how the costs can mount up. It's no wonder, then, that more couples today are considering taking out wedding insurance.
Perhaps you're already considering taking out insurance for your wedding. Or perhaps you've never heard of wedding insurance, but you're keen to protect your investment in your big day. Either way, read this helpful guide. You'll learn everything you need to know about wedding insurance basics. You'll learn what it can cover and how you can get it at the most affordable price.
What Is Wedding Insurance?
If you take out an insurance policy to cover your wedding, you'll be covered if things don't go according to plan. This may include cancelling your wedding because of an illness in the family or because of bad weather. If a supplier fails to deliver your costs may be covered. It may also cover booking another caterer or arranging a different venue because your original one cancelled on you.
If you purchase wedding insurance, policies are typically offered in a package deal. You can usuallyget a customised policy to meet your specific needs though. Some insurance policies have a limit on how much cover they'll provide. You should do your research thoroughly to ensure you know precisely what your policy covers.
What Exactly Does Wedding Insurance Cover?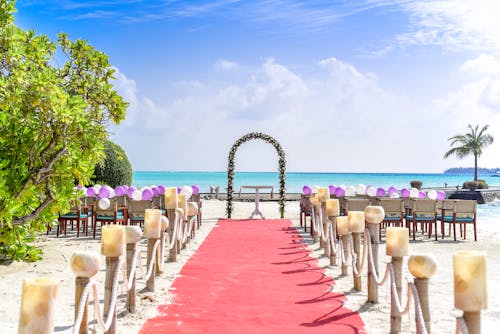 Every wedding insurance policy will be different. This is why checking the terms and conditions is vital.
What Is Covered As Standard?
Most policies cover certain elements of your celebration as standard.
The venue goes out of business or cancels on you. Your insurance policy will give you money. You can then rearrange your big day.
Your supplier lets you down. If you're let down by a pre-booked supplier you'll have cover for all the deposits you've already paid. Additional costs incurred are covered too.
Cancellation due to a family death, accident or illness. If a key member of the wedding party becomes ill or dies you're covered if you need to rearrange or cancel your wedding. If a key wedding party member is unexpectedly posted overseas as a serving UK armed services member, or is called to do jury duty, you're covered too.
Guests are preventing from attending due to severe weather. If a minimum of half your guests are unable to attend due to severe weather, your policy covers you. You receive a payout covering the cost of rearranging your big day as long as major travel disruption has been caused.
You experience damage, loss or theft of your flowers, wedding rings, cake, gifts or outfits.
Your videos or photographs don't arrive. If your professional photographer experiences a technical problem which means your videos or photos can't be developed, or if they just don't turn up, your policy will cover you. You'll usually receive a payout that covers the cost of getting dressed up to have the photos retaken.
Legal expenses and personal liability. The groom and bride have cover if another person is injured and the groom or bride are held liable or if someone else's property is damaged by them. . Also, if the bride or groom pursue legal proceedings due to an event at their wedding which results in serious injury or death they'll be covered.
What Isnt Covered?
There are, however, a number of things which aren't covered by a standard wedding insurance policy:
Cold feet. If either of you decides you don't want to get married you won't be covered.
Cancellation when only a small element of your day goes wrong.
Cancellation because of financial problems (except redundancy).
A pre-existing medical condition causes the cancellation of your wedding.
Additional Coverage
Most insurers allow for customisation of basic policies. You may be able to pay an additional premium to have the following elements covered:
Bad weather spoiling the experience if you're having an outdoor wedding.
Marquee cover if you're setting one up on land not owned by the marquee hire company.
Ceremonial sword loss or damage.
Public liability to protect you from legal action should a wedding guest damage property or injure another person.
How Does Wedding Insurance Work For Couples Getting Married?
Any couple getting married may want to consider taking out an insurance policy to cover their potential losses. The more costly and extravagant your wedding, the more advisable it is to take over cover. The more elements your big day involves, the greater the chance of something going wrong. If rearranging would simply be too costly and too stressful, insurance is well worth the expense. On the other hand, if you're only having a small event, you may not need coverage.
If you take out a policy and something goes wrong with your big day, you can make a claim to your insurer. They will assess your claim and then give you a payout in accordance with the terms and conditions of your policy. You'll then be able to rearrange the event or book another supplier as required.
How Does Insurance Work For Wedding Businesses?
Wedding businesses often also have their own insurance cover. This means that, if they experience a problem that impacts on a couple's big day, they can afford to give them their money back. Venues, bridal shops, florists, wedding planners, entertainers and more often take out this type of cover for their peace of mind. Venues also usually have public liability cover. This means that they have their legal costs covered if a wedding guest or member of the wedding party is injured or worse during the event. Couples arranging their celebration should check with their suppliers about whether they have insurance cover before booking. However, they shouldn't necessarily rely on their suppliers' cover to protect them from all potential losses should their big day be cancelled or spoiled.
Top 10 UK Wedding Insurance Providers
1. John Lewis Wedding Insurance
If you're looking for a well-respected and well-known insurance provider, John Lewis could be right for you. John Lewis is a famous household name, so you can count on them for reliability and trustworthiness. Royal & Sun Alliance, a reputable insurer which is FCA regulated, underwrites their policies. This means buyers can rest assured that they'll be in safe hands.
This company offers six different levels of protection depending on how much premium you're prepared to pay. You can extend your coverage up to £100,000 should you need to cancel your big day due to a problem. Premiums begin at £50 for the basic package, with the most expensive coming in at £310 for the top level of cover.
You are limited in the amount that you can claim for each affected element of your wedding. However, these limits are fairly generous, even for the basic package. For example, you can expect a £10,000 payout for cancellation on the lowest priced policy.
Optional extras include marquee cover and coverage for overseas weddings. The three highest protection levels provide up to £5 million of public liability cover as standard too.
If you need to make a claim, the process is quite simple. You can easily contact the company and contact forms make up the majority of the claims process. Policy holders can their accounts at any time through the convenient online portal.
Overall, John Lewis is a great choice, especially for couples who are having an extravagant big day and require a high level of cover.
2. Debenhams Wedding Insurance
Debenhams is a well-known high street name. So, if you choose Debenhams as your wedding insurer you can be confident that you're making a reputable choice. This company makes it easy to get all the information you require to choose your policy with a clear, user-friendly website. The process of getting a quote is 100% online, so it couldn't be simpler to do the necessary research.
This insurer offers five different levels of cover to suit the needs of most couples. There is no basic level package, though, with coverage starting at £10,000 and extending to a full £50,000 of cover. For couples who require additional protection, there are optional extras that can be added on too. Marquee cover, cover for ceremonial swords and extended public liability cover are all available at an additional premium.
Premiums begin at £60 for the lowest level of cover (i.e. £10,000 of cancellation cover) while the highest level of cover is available for a premium of £209. Excesses are relatively low at just £50 for all levels of cover with an excess waiver available at a premium. Even the lowest level of cover has generous protection, for example, £2500 to cover lost, stolen or damaged gifts.
On the downside, the claims process is more complex than that offered by other companies. There is no online procedure to follow. Instead, claims must be handled either by email or telephone.
If you're looking for cover from a high street name and require a moderate level of cover, Debenhams could be right for you.
3. Emerald Wedding Insurance
Emerald is a highly related insurer with many satisfied customers. While it may not be as well-known a name as John Lewis or Debenhams, this company has a lot to offer brides and grooms. Their modern website makes it a breeze to get the information you require to make a decision about policies. Meanwhile, their level of cover is impressive – up to £100,000.
If you're planning a destination wedding, Emerald could be right for you. Overseas celebrations are covered under their policies. This insurer also has an especially high level of coverage for supplier failure – £50,000. Unfortunately, if you only have very basic insurance needs for a simple ceremony, Emerald has no package to suit your requirements. Their lowest level of cover starts at over £12,000.
Nevertheless, premiums are lower than those required by other similar companies. £12,500 of cover only costs a premium of £45 and the excess is lower too at just £25. Add to that the fact that the level of cover is, overall, higher than other companies offer, and Emerald represents good value for money. Optional extras can also be added onto the basic cost. Additional coverage can be arranged for marquee hire, excess waiver and extended public liability insurance.
This insurer also makes it easy to make your claim. The online customer portal allows policyholders to access their account at any time. Meanwhile, claims can either be made by telephone or via email.
If you're looking for a modern company that offers a high level of cover, especially for overseas wedding, Emerald could be the insurer for you.
4. Aviva Wedding Insurance
Aviva is a well-known name in the insurance sector. However, it doesn't offer its own specific wedding insurance policy. Instead, their other types of insurance policy offer some protection for certain elements of your wedding.
For example, their Private Clients Distinct home insurance policy offers marquee cover. If you hire a marquee and place it on your own land you can claim for any damage or loss incurred. Wedding gifts, wedding bands and engagement rings are also covered under this policy. Their standard home insurance policy will also cover the theft of wedding gifts or rings as long as the loss occurs in your own home.
This type of policy could be absolutely ideal for anyone who isn't looking for standard cancellation cover. If you're getting married at home in a marquee, for example, this could be an ideal level of cover for you. Legal protections are also included with some of Aviva's policies, so for couples hosting their own celebration, this could be just what they're looking for. They'll be protected in the event that anyone is injured on their property.
Dealing with Aviva is very easy. Customers have access to an online portal where they can check their account 24/7. Claims can also be made not only by telephone or email, but also online. This makes the process swifter and more convenient overall. The Aviva website is also very simple to use, with plenty of information at your fingertips, so getting the advice you need couldn't be easier.
5. Dreamsaver Wedding Insurance
Dreamsaver is one of the most popular insurers for couples who are getting married. In fact, in both 2016 and 2018, they won an award for the quality of their insurance policies. All the coverage they offer is fully comprehensive, whether you choose the cheapest or most expensive package. This gives you truly impressive protection against anything going wrong. It's also possible to customise your cover with several special add-ons.
Applications are made online and can be paid for over the internet which makes the process extremely swift and convenient.
This insurer offers five different levels of coverage to suit all types of couple. There is also an option for only public liability cover. Premiums are paid in a single one-off sum, and there is no excess to pay. Prices also start at an exceptionally low £27 – far lower than many rival insurers charge for their basic packages. Policyholders also have no additional fees to pay for administration charges – there are no hidden charges to worry about. Since this provider specialises purely in insurance for weddings, you can be confident that they know what they're talking about. As experts in the field, they're best-placed to give you professional recommendations and to help you find the right product for your requirements.
Whether you're getting married in the UK or overseas, you can find a Dreamsaver policy for you. Even better, if you're planning a Shaadi Asian wedding, you can obtain specialist cover especially to meet your unique needs from this provider.
6. Weddingplan Wedding Insurance
As you'd expect from its name, Weddingplan specialises solely in insuring weddings, so you can be confident that you're dealing with the experts. This provider offers an astounding level of cover to suit absolutely every bride and groom. There are no less than nine different packages that are sure to meet all needs, whatever your big day's cost, although it's important to be aware that you'll be charged an excess on any claim. Rather inconveniently, you can't handle your claim online either, which makes it a little more stressful to get your money back.
On the upside, though, the cost of insuring your big day is lower when you opt for the basic package from this provider. The lowest priced package comes in at under £20 for comprehensive cover – pretty impressive! As an added benefit, you can customise your package to tailor it to your specific requirements, with the option of upgrading to a higher priced package if your plans suddenly change at any point.
Unlike many of its rivals, this company also offers coverage for up to two ceremonies and up to two receptions, up to 56 days apart. This makes this provider ideal for those who are getting married in an intimate ceremony and then having a large commitment ceremony a short while later. Unfortunately, though, this provider doesn't offer coverage for overseas celebrations or for honeymoons, so if you're arranging a destination wedding you'll need to look elsewhere for an insurance policy that is suitable for your needs.
7. Tesco Wedding Insurance
Couples who are preparing to tie the knot may be wondering whether Tesco offers wedding insurance to cover their big day. Unfortunately, despite the fact that this retail giant offers a host of other insurance products, they don't offer a specific wedding insurance package, which is a major disappointment.
On the other hand, though, they do offer coverage for weddings that are being held overseas. The Standard or Finest travel insurance policies offered by the retailer can have overseas wedding cover added on as an optional extra. This additional coverage will protect against theft, loss or damage to rings, gifts and attire. This may suit the needs of couples who are planning a small scale intimate overseas wedding. However, the level of the cover is relatively low, and therefore won't be ideal for brides and grooms who are planning a large scale destination wedding. Cancellation, for example, isn't covered under these policy add-ons, so if you want to protect yourself against losses in this respect, you'll need to look for another provider.
If you're looking for cover to protect your wedding gifts from loss or theft, Tesco's home insurance policies may provide the level of coverage that you need for a brief period before and after your big day. Again, though, this won't be enough protection for many couples, even if they are marrying at home. This is why it's very important to read all of the small print in the policy documentation carefully to check whether it's suitable for your requirements.
8. Direct Line Wedding Insurance
Direct Line is one of the biggest and most famous names in the insurance industry. It isn't too surprising, then, that so many couples who are planning their big day turn to this provider when looking for a solution for insuring their big day. Unfortunately, they discover that Direct Line doesn't include specific wedding insurance in its financial products line up.
For couples who are planning to have their wedding at home, though, Direct Line's home insurance policies could be the ideal solution since their automatically increase the level of their home contents cover for special occasions like weddings as standard. The level of contents cover on Direct Line's Basic home insurance policy increases by 5% for a month before and after the celebration while those with a Plus policy can benefit from a 20% 2-month-long increase.
Direct Line's home insurance policies provide coverage for items relating to the wedding that are physically inside the home including wedding attire, gifts and rings. Therefore, if you're marrying in your own property this could provide sufficient coverage to meet your basic requirements. For couples marrying in a venue, though, it's no substitute for more comprehensive dedicated wedding insurance policies which cover rearrangement and cancellation of the big day due to illness, supplier failure or severe weather conditions.
On the upside, dealing with Direct Line is easy, with a convenient website and telephone line, and an online customer portal where policyholders can check their account at any time of the day or night.
9. CoverMyWedding Wedding Insurance
CoverMyWedding is another specialist insurance provider which provides insurance coverage solely for couples' big days. Their speciality insurance packages have clearly defined sections which supply financial protection for a broad spectrum of possible losses which could have a negative impact on your celebration.
The premium prices on offer from this provider are quite low, especially when compared with the basic packages offered by some of the bigger and more famous names in the industry. The lowest priced package comes in at just £17, so even when you take into account the fact that an excess will apply to any claim, it still offers great value for money. There are also four levels of cover to pick from, which makes it easier to find the right package to suit your requirements.
Whether you're planning to get married in the UK or overseas, you'll be pleased to learn that CoverMyWedding's policies cover both types of event in full. However, it's important to note that the honeymoon won't be covered and neither will engagement rings, regardless of the level of cover you choose.
When it comes to applying and paying for your policy, CoverMyWedding makes it a breeze. They have put in place a 100% online process. This speeds everything up and makes it very convenient to arrange.
Overall this provider is a good choice if you're looking for an insurance provider that can give you a good level of cover at an affordable price. This is especially true if you don't mind choosing a less well-known provider.
10. NWS Wedding Insurance
NWS stands for "National Wedding Shows". These shows are popular with couples of all kinds who are planning their big day. This makes them a reliable choice for organising wedding insurance as well! The company offers full coverage together with tailored and bespoke packages. These are on offer at a range of manageable and affordable rates.
Some of the benefits of choosing this supplier include their £5 million of public liability cover which comes as standard. They also cover both weddings in the UK and overseas with their worldwide cover. Also covered as standard is legal expenses cover, together with protection for transport, flowers and cakes. Additional add-ons include options for ceremonial swords, band and DJ cover and wedding equipment.
For couples who purchase their cover at a National Wedding Show there is a 10% discount. This makes this provider even more affordable. On the downside, though, their lowest price coverage comes in at £56. This is in line with many of the big name providers like John Lewis. However, it is considerably more than the premiums charged by smaller scale companies specialising in providing insurance for the wedding industry.
Although NWS isn't a well-known player in the insurance industry, it is a famous name in the wedding sector. This means that couples can rely on the services that they provide. Whether you're arranging an extravagant event or a simpler wedding, you can contact them online for a quote. You can also make your application online, by email or by post.
What Are The Advantages Of Wedding Insurance?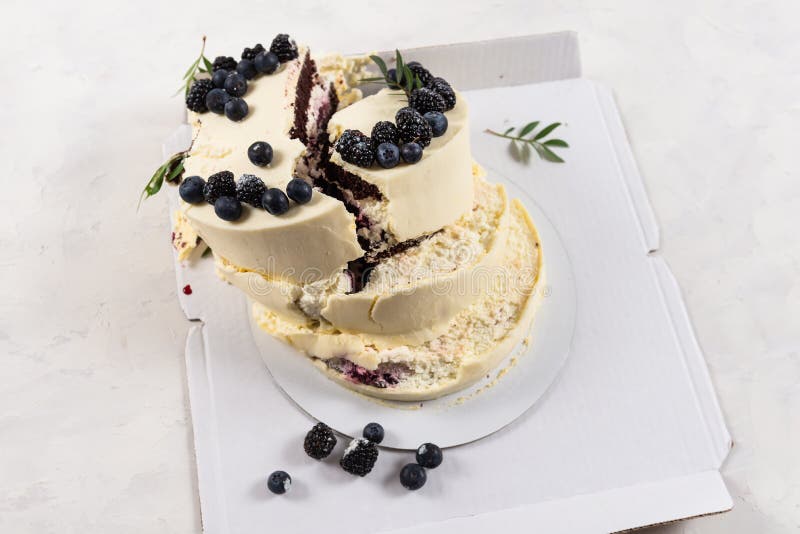 The average wedding in the UK today costs an eye-watering amount. Couples today expect to pay between £18,000 and £32,000 for their big day. Clearly, nobody can afford to lose that kind of money. That's why more couples are looking at insurance cover that protects them from loss.
Weddings involve many different elements. Even a simple event will usually include the following:
A venue
A celebrant
A reception
Caterers
Flowers
Outfits
Rings
Transport
Larger scale events will naturally include far more elements. All of these things cost money and cause potential for things to go wrong. If just one aspect of the big day suffers a problem, the whole event could be disrupted.
Imagine, for example, that your venue goes bankrupt before your big day. You've already paid upfront for your reception and now your money is gone. Without insurance, you'll have to pay out of your own pocket to book another venue. Meanwhile, with a policy in place, you'll have those costs covered.
Imagine that your photographer's equipment breaks down and your precious images can't be developed. Without insurance, you'd have to pay extra to have them taken again, or just do without. An insurance policy will cover the cost of hiring suits and hiring a photographer to take them again. The advantages are, therefore, clear.
What To Look Out For in A Wedding Insurance Policy
If you're choosing the right policy for you, it's important to determine your needs first. Know how much you're spending as this will tell you how much coverage you need. Don't choose a policy just because it's cheap. It's pointless if it doesn't cover everything you've paid. Here are a few things to look out for:
If you're marrying abroad, check overseas weddings are covered. Check the small print too. Not every aspect of the policy may be covered at a destination wedding. For example, in the USA, public liability insurance may not be valid.
If you're planning fireworks or another extravagant stunt make sure you're covered. A professional company should have their own insurance cover, but it's wise to check before you hire. If you're arranging things yourself, check your policy covers what you're planning. If it doesn't, find out whether you can increase your cover.
Use a trusted supplier. It's always wise to use an insurer that is respected and that has a good reputation in the industry. This also goes for your other suppliers. Using a hotel that is part of a nationwide chain as your venue puts you at a lower risk of cancellation due to bankruptcy.
Check how easy it is to make a claim. A cheap insurance policy is worthless if you can't claim on it. Always check the small print and find out in advance what you need to do to get your money back. Find out too what you'll need to supply as evidence if you need to claim on your policy.
Check whether your honeymoon is covered. Most insurers won't cover this so you'll need to arrange separate travel insurance too.
Frequently Asked Wedding Insurance Questions
Still wondering whether wedding insurance is right for you? Read our answers to some of the most common questions.
When Should You Buy Wedding Insurance?
The earlier you purchase wedding insurance, the earlier you'll have cover. That means if something goes wrong you'll be covered as soon as possible. Most couples begin planning and booking their wedding well in advance of the big day. With such a long time between booking and the celebration itself, lots of things could go wrong. If a supplier pulls out or a problem arises, insurance means you'll be refunded quickly. You'll also have the chance to rearrange without worrying about how to afford it. It won't cost you more to arrange your policy early. Most providers allow you to purchase a policy from 2 years before your wedding date. It's wise to arrange your policy before you make your first booking.
Where Can I Compare wedding Insurance?
Using comparison sites is usually your first port of call when looking for cheap insurance. However, wedding insurance can't be compared on any of the UK's top comparison sites. Fortunately, there is one site, CompareWeddingInsurance which does offer comparisons. It's a good place to begin.
Is Wedding Insurance Worth Getting?
Not every couple needs wedding insurance. If you're arranging an event that only involves the two of you at your local registry office, you probably won't need cover. On the other hand, if you're spending a lot of money and having a large celebration, insurance is a good idea. A good rule of thumb is that if rearranging your wedding would be too stressful and expensive, insurance is worth it.
Is It Too Late To Get Wedding Insurance?
Generally, it's never too late to obtain wedding insurance if you think there's a likelihood of a problem occurring. Many insurance providers will put a policy in place for you as late as a week before your big day. Some even offer insurance policies from as late as 24 hours before. These will cover you even if you've paid your deposits already.
What Is Wedding Insurance And Do I Need It?
Wedding insurance is a way of protecting yourself from financial losses when arranging your big day. The average wedding costs thousands of pounds. If it gets cancelled, you could end up substantially out of pocket. With insurance in place, you'll receive a payout if the worst happens. You'll then be able to use that money to rebook or rearrange. Bear in mind, though, that no policies cover a change of heart from the bride or groom.
You need wedding insurance if you're spending more money than you can afford to lose on your big day. If it would be too costly for you to rebook or rearrange out of your own pocket, get an insurance policy.
What Is The Best Wedding Insurance?
The best wedding insurance will vary depending on your needs. There is no "one size fits all" policy that suits everybody equally. Make sure you do your research thoroughly to check your insurer is reliable. Make sure, too, that the policy you choose meets your needs and offers you enough cover. The insurers that we've recommended here are all good choices to give you protection. However, you'll need to check each one out first to make sure they can give you the level of coverage you require.
Is Wedding Insurance A One Off Payment?
Car and home insurance is often paid off in monthly instalments. Wedding insurance cannot be paid that way. It must be paid as a one off payment. This is because a wedding is a one-time event.
How Do I Buy Wedding Insurance?
The first step to buying wedding insurance is to work out how much cover you need. Add up all of the expenses that you'll be paying out for your big day. Once you know how much you're spending, you'll know how much coverage your policy must provide. You can then start searching for quotes. A comparison site like CompareWeddingInsurance may be a good place to begin. However, you can get a wider selection of quotes from an insurance broker.
Once you've got your quotes, decide which is the best one for you. Remember that cheapest isn't always best. Take into account how easy it will be to claim and the excess you'll be required to pay. Once you've chosen, you'll need to go through the application process. You can often apply and pay online without any fuss depending on your supplier. You'll be required to send a postal form or complete your application by telephone with other suppliers.
Do You Need Public Liability Insurance For A Wedding?
Not all wedding insurance policies include public liability insurance. However, you may want to consider it. You're not legally obliged to have public liability insurance for your big day. Nevertheless, if you do have it, you can have greater peace of mind. Public liability cover protects you if damage is caused to a third party's property. It also covers you if another person is injured accidentally. It may sound like an unlikely occurrence, but you can be subjected to a public liability claim surprisingly easily. Imagine, for example, a guest spills a drink on the speakers of the DJ you've hired. If they have broken the speakers, the DJ could take legal action. Public liability cover will protect you from being personally out of pocket in such a case. You won't need public liability insurance if there's only going to be you and your partner at your wedding.
Protecting Your Big Day
Are you spending thousands on your wedding day? Do you want to protect yourself from potential financial loss? If the venue cancels, you'll be substantially out of pocket. Should you lose your wedding bands, it'll cost you a lot to replace them. If someone steals your wedding dress, you'll face paying hundreds or thousands for another one. You can see how easy it is to lose money.
Your wedding is likely to be one of the biggest expenses you'll face in your life. You need to protect yourself from losing out financially. Policies have been designed by wedding insurance to protect couples from losing money through no fault of their own. Taking out a policy gives you peace of mind.
Like the idea of wedding insurance but don't want to spend a lot? Read our article about how to get cheaper wedding insurance.