Twenty years of happy marriage is traditionally celebrated with a china gift. However, more recently, platinum has been introduced as a modern alternative. Whether you want to go contemporary or traditional, we've brought together some of our top 20th wedding anniversary gift ideas for every budget. So read on to discover our suggestions!
Perhaps you're the one celebrating your 20th wedding anniversary? Or maybe you're buying a present for a special couple in your life? Either way, you should certainly be celebrating twenty happily married years!
You might find it overwhelming, though, when you look at all the many different gift options available for celebrating couples. That's why we've selected some fantastic presents that are ideal for marking two decades of married life. From beautiful flower arrangements to wedding china, these gifts perfectly capture the essence of this memorable milestone. We'll help you and the recipient to mark this important anniversary in style.
China Gifts For A 20th Wedding Anniversary
China is the traditional gift symbol associated with the twentieth wedding anniversary. When you think about it, it isn't too hard to see why. China may be fragile, but if you care for it properly it lasts a lifetime – just like a happy marriage.
Would you like to go with this traditional and symbolic present? Then you could always give the happy couple personalised cups and saucers with their names printed on them. Or perhaps a stylish set of dinnerware? Couples' wedding day gift lists have long had china gifts on them! You can find them something new and beautiful that could replace the old, outdated set that they received as a wedding day gift! If you'd like to give a china gift that won't break the bank, a teapot would be a perfect choice. Who doesn't love a nice cup of tea at the end of a hard day!
If you'd like to give a china gift that won't get hidden away in a kitchen cabinet, a great alternative would be a set of china wall plates. Once considered to be old-fashioned, wall plates have made a stylish comeback. The happy couple's home will look fantastic when decorating with these. Also, they form a lasting memento of this happy and milestone occasion.
Alternatively, why not think laterally and give a china-related gift that's more about memorable experiences than about material possessions? More couples these days prefer to enjoy special moments together rather than receive physical gifts. So, why not embrace this new trend? Arrange for the celebrating couple to have afternoon tea at a chic location near home. Or for couples who appreciate doing something completely different, how about booking them into a pottery workshop? They can make and paint their own china pieces for their home!
Platinum Presents For The 20th Wedding Anniversary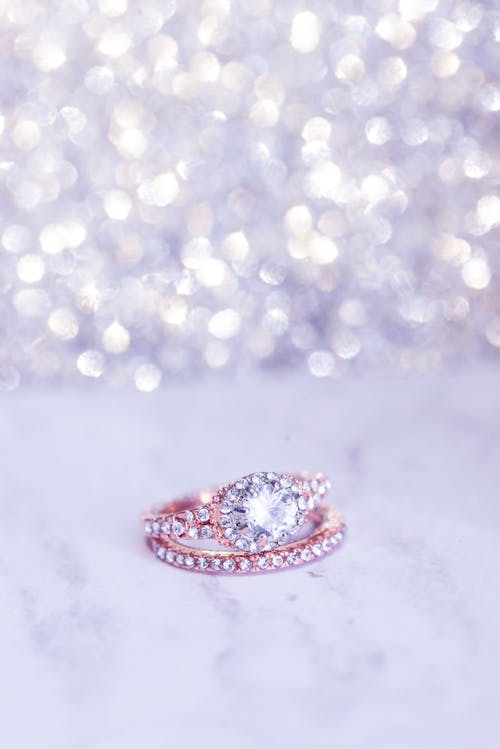 Although china is the longest-standing gift associated with the 20th wedding anniversary, there is a more modern alternative – platinum. Yes, it's true that platinum doesn't come cheap, so if you're looking for an affordable way to mark this occasion, the contemporary choice may not be for you. On the other hand, if you're keen to show the special pair just how much they mean to you, there can be no better choice of gift.
If you're buying a gift for your spouse to mark this milestone year, a platinum eternity ring would be an ideal choice. It isn't just a beautiful gift that acts as a lasting memento of this once-in-a-lifetime occasion. It also reflects the enduring and precious nature of your love for each other. Platinum rings aren't just for the ladies either. Women keen to buy their husbands a piece of special platinum jewellery to mark this all-important day can find plenty of rings for men available. They are made from precious platinum and are sure to be appreciated by the recipient.
If your husband isn't really the type to wear a platinum ring, there are plenty of other alternatives. How about a pair of cufflinks or a tie pin? Or maybe a pen set with platinum coating? Any of these would be an ideal way to show your other half just how much they're loved in this key milestone year.
Go For The Non-Traditional Choice
Perhaps you're not the traditional type? Or maybe the lucky couple receiving your gift err towards the side of the non-conventional? Either way, there's no need to feel tied to custom when choosing a gift for a 20th wedding anniversary. There are plenty of other fantastic options that are neither platinum nor china but are likely to be just as appreciated!
A floral gift could be the ideal way to mark this special day. This is especially true if you choose flowers that have a special meaning for this milestone year. The daylily is traditionally associated with the 20th wedding anniversary. They represent the strength and durability that has kept such a long-lasting marriage afloat. A floristry service will be able to help you with putting together a beautiful and significant floral display that will truly impress the celebrating pair.
Alternatively, there's no better time to recapture the passion and romance of that honeymoon two decades ago. Why not arrange a mini-break to a beautiful location? Perhaps a city break, a weekend by the sea or a few days in the peace and quiet of the tranquil countryside? This could be just the thing to celebrate twenty wonderful years of love.
Another option is to use the traditional colour associated with this anniversary year as the inspiration for your gift. Emerald green is the hue linked to 20 years of marriage. Choose from an enormous variety of green gifts that are just perfect for the recipients. Select a piece of green jewellery (perhaps an actual emerald for those who would like to splash out.) Or why not opt for a piece of emerald green clothing? There's no shortage of options that are sure to fit the bill admirably.
Celebrate 20 Years Of Love In Style
Have you decided on a traditional or modern gift? Or perhaps you want to choose something completely different? Whatever you decide on for a 20th wedding anniversary, you can be sure that if you take your inspiration from the ideas in this list of top suggestions you'll be set to impress! Meanwhile, if you're looking for inspiration for what to write in your anniversary card, we've got some great ideas for you!