After two years of happy marriage, you're probably ready to celebrate with a fantastic gift. However, money may still be tight. After all, setting up your home together doesn't come cheap. You may even still be paying off your wedding and honeymoon! With this in mind, it's probably good news that the traditional gift associated with your 2nd wedding anniversary is an affordable one.
You probably already know of the traditional gifts associated with some wedding anniversary years. For example, the 25th wedding anniversary is linked with silver. Gold is associated with the 50th wedding anniversary and rubies with the 40th wedding anniversary. The 2nd wedding anniversary's symbolic gift isn't quite so well-known though. Nevertheless, if you're looking for a classic present that has deeper meaning to mark this occasion, you should choose a cotton gift.
The best thing about choosing a cotton gift is that you won't have to break the bank while following tradition! From clothing to homewares, there's no shortage of gifting options. But where do you start in choosing the ideal present to commemorate the day? Read on to discover our helpful gift guide.
Why Cotton for the 2nd Wedding Anniversary?
Most anniversary years have a symbolic gift associated with them. The 2nd wedding anniversary is associated with cotton. But what is the significance of cotton in this milestone year?
Essentially, it's all to do with the strongly intertwined threads that make up the cotton fabric. These threads represent the couple's love for each other and their need to remain strong, each for the other.
Of all the traditional anniversary gifts, cotton is certainly one of the most practical. Cotton items regularly make their way onto wedding gift lists because of their practicality. Cotton is also a long-lasting material, and this is an element that it is hoped will be reflected in a happy marriage.
Perfect Cotton Gift Ideas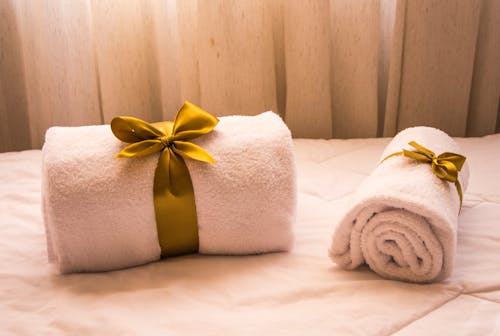 Are you keen to give a traditional cotton gift for this milestone anniversary year? Then here are some excellent suggestions to give you the inspiration you're searching for.
Many lovely homewares are made from cotton and would make a fantastic 2nd wedding anniversary gift. A cotton throw or some Egyptian cotton towels or luxury bedding would be sure to be appreciated. Maybe a quality tablecloth with some matching fabric placemats would be a good idea, or, for a low-budget present that will always come in handy, a pack of tea towels.
Or how about some cotton clothing? A pair of matching or monogrammed pyjamas would be a cosy present, or perhaps some comfortable cotton lingerie or underwear? Matching luxury bathrobes will always go down well, while a cotton wall hanging could be a wonderful decorative addition to the home.
Cotton Gifts With A Difference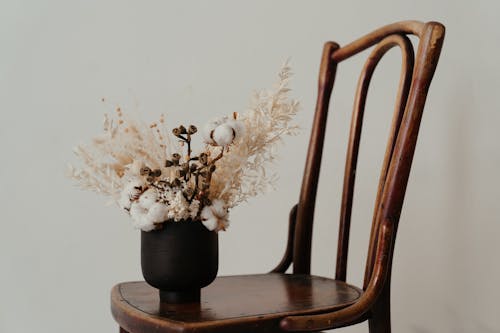 Would you like to give a gift that reflects the spirit of the occasion but don't think that some tea towels or bed linen would fit the bill? Then how about some cotton gifts with a difference?
Floral gifts are a staple for any anniversary year. However, this year, give your bouquet a 2nd wedding anniversary twist by adding some dried cotton stems? They're perfect for adding a little texture to a traditional display and give a nod to the tradition of the year. Alternatively, why not choose blooms that are actually made from cotton and which will last forever?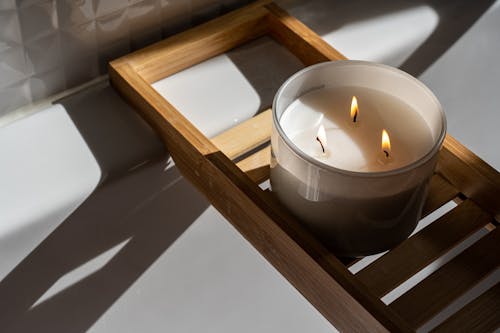 Another cotton-related gift idea with a difference is a cotton scented candle. Who doesn't love the fragrance of some freshly dried laundry in their home? A beautiful candle in a jar also makes an attractive ornament for any corner of the home. If your other half loves the scent of cotton but would prefer to wear it, why not give the gift of a cotton scented fragrance or perfume? Both of you are sure to appreciate it!
If you have a partner who enjoys crafts, the cotton wedding anniversary is an ideal time to tap into their passions. An embroidery or cross-stitch kit would be an ideal present this year since it not only shows how well you know them but also reflects the symbolism of the year.
A Nod To Cotton With Unusual Gifts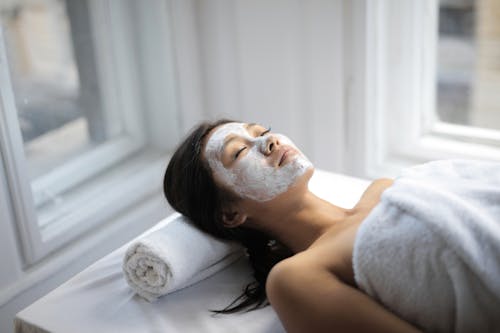 It's fair to say that cotton gifts probably aren't for everyone. Not every recipient wants yet another set of hand towels for their bathroom or even a laundry-scented candle! Fortunately, there are a few gift ideas that we'd like to suggest that we think will go down well with even the most hard-to-please couple.
Let's think laterally for a moment. Celebrating any anniversary is best done with a bottle of bubbly, but how can you add a touch of cotton? It's easy – buy their favourite tipple and pop the bottle into a cotton bottle bag! You can even personalise the bag as a lasting keepsake of the happy occasion.
Perhaps you're looking for a gift for the home that can serve a decorative purpose? We've got just the thing. A meaningful photograph – perhaps of the couple's wedding day – printed onto cotton canvas is the ideal solution. Not only will you be giving them a beautiful present that will act as a lasting memento but you'll be adding a touch of symbolism for the anniversary year.
Finally, we have one more suggestion that we're sure any couple would love. A couple's spa day is sure to be greatly appreciated, and can still be said to be reflecting the cotton theme. After all the slippers, robes and towels that are provided at the spa will all be made from cotton!
Celebrating The 2nd Wedding Anniversary
Whether you're celebrating your 2nd wedding anniversary yourself or helping loved ones to mark the occasion, we hope you've found the gift inspiration you've been looking for. Whether you decide to go for a traditional present, something more unusual, or something completely out of the ordinary, we're sure that the recipients will appreciate whatever you choose. Remember, it isn't about how much you spend, it's the thought that counts, so select a meaningful gift that has been chosen with love, and it's sure to hit the spot every time.