Relationships are hard. For so many of us, finding a long-lasting relationship has been the bane of our existence. Relationships take time and effort to uphold. So, if you're looking down the barrel of three years of marriage then you deserve to be rewarded for all of your hard effort. I'm sure it hasn't all been smooth-sailing. Now, though, on your 3rd wedding anniversary you should be able to look back on all you've achieved. Maybe you've moved house, adopted a dog, started paying a mortgage. Whatever you've accomplished over the last three years, now is the perfect time to recognise those achievements. So, celebrate them with the person you love the most.
It's true that not every relationship needs gift-giving to survive and not every celebration requires a big gesture. Yet, it cannot be denied that your partner would adore anything you give them to celebrate such a milestone in both of your lives'. If you're unsure on what to get your other half for your 3rd wedding anniversary then don't worry, you've come to the right place.
Over the course of this brief article, we'll cover a whole range of excellent gift ideas that should hopefully inspire you into getting something that your partner would truly appreciate. From traditional gifts to some unique modern alternatives, this guide should give you everything you need to know when it comes to getting your partner the perfect 3rd wedding anniversary present.
Why Leather Gifts?
With three years of marriage already under your belt you're sure to know exactly how your partner ticks by now. While it may seem like just moments since you gave or received your engagement ring, you'll both have learned a lot over those 3 years. Maybe you've changed your diet for the sake of your partner. Or maybe they've adapted to how you do the washing up. Regardless of what's changed over the course of the last three years, you're sure to have grown stronger for it. This durability and strength are perfectly symbolised in the traditional 3rd wedding anniversary gift: leather.
Most wedding anniversary years have a symbol attached to them. The first wedding anniversary is associated with paper and the second with cotton. The 3rd wedding anniversary is associated with leather. Why, you may ask.
Leather is known to be very flexible and strong. Those attributes are deeply ingrained into the material's fibres. The leather's sturdiest part is known as the grain. When it comes to celebrating three years of marriage, leather is an appropriate choice. It symbolises the flexibility, strength and durability of the marriage.
Leather Clothing Gifts For A 3rd Wedding Anniversary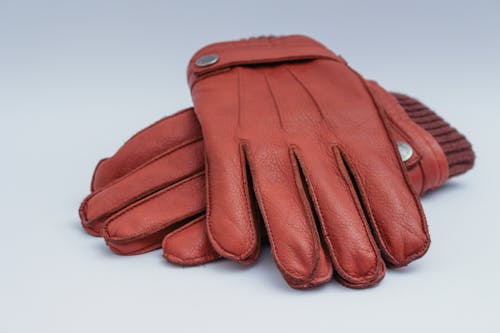 If you're looking for a traditional gift that is particularly practical, then why not think about getting your partner a piece of clothing? For example, there are countless clothing brands out there that produce extremely high-quality leather belts. While they may not be the most exciting gift idea, they are definitely a stylish gift option that can be used for years to come.
If you want to make it a little more special, then why not add a touch of personalisation to the belt? Many high-end brands now allow you to engrave a name or message on the inside of the belt. A simple "I love you" can go a long way in making your partner feel special. They're also an ideal choice to go with a sophisticated suit for any occasion.
Depending on your budget, you could splash out on a stylish leather coat or jacket. Or, for those who have tighter financial constraints, what about a pair of fine leather gloves? A pair of leather shoes could also be an ideal choice, and, of course, infinitely practical.
Perfect Leather Accessories As Anniversary Gifts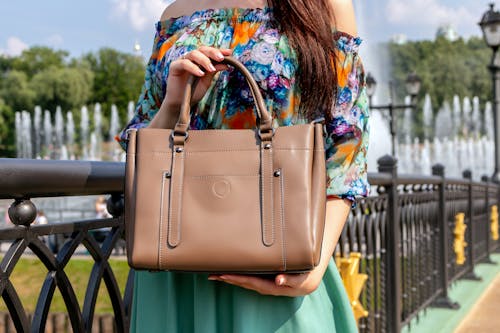 Don't think that clothes are the ideal gift for your loved one? There are plenty of other leather gift ideas centred around accessories. For instance, a classy leather purse may make your partner very happy for years to come. Similarly, a premium leather wallet may be exactly what your partner both needs and wants right now. You can't go wrong with having too many accessories, especially when they're this stylish and practical!
Bags are also a great gift idea for a 3rd wedding anniversary. Leather clutch bags and makeup bags come in a wide range of colours and designs which still allows you to personally choose which bag would be the perfect gift for your partner. For someone who travels a lot for work, a leather wash bag may be the right gift for them. If you want to go the extra mile and show your partner that really care about them and take notice of their daily routine, then you could even fill up the bag with their favourite toiletry items.
There are quite a few leather-based gifts out there that are also extremely practical. One of the best ideas is leather suitcases. If you and your partner travel a lot then buying both of you some sturdy leather suitcases may be the right way to go.
Continuing on with this theme, you could also buy some brand-new leather covers for your passports. Both of these gifts are extremely useful and can even be customised to add a little personal flair. Another practical 3rd wedding anniversary leather-based gift is a phone case. Gone are the days of Nokia brick phones, now we actually need to protect our phone screens!
Leather Jewellery – The Perfect Choice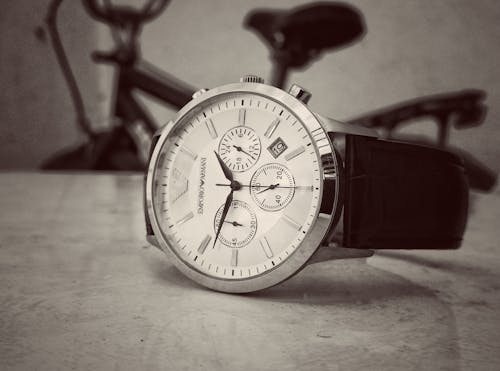 To round out the clothing and accessory gift ideas we have some leather-based jewellery ideas. Metal bracelets and necklaces aren't everyone's cup of tea. Instead, some people prefer leather versions of popular jewellery. An intricately woven leather bracelet with both of your initials on it or several meaningful charms wrapped around it can make for the perfect 3rd wedding anniversary gift.
Of course, another classic jewellery idea for this anniversary milestone is a stylish watch with a leather strap. These are suitable for male or female recipients. They are also a practical and useful present as well as an aesthetically pleasing one.
Modern Crystal Or Glass Alternatives For A 3rd Anniversary Gift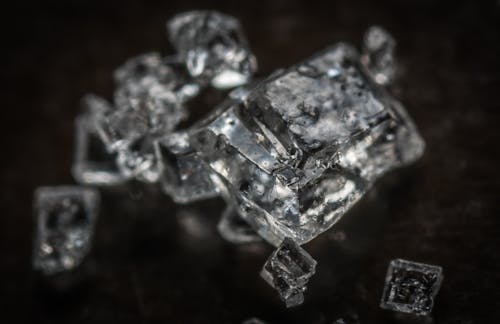 If your partner couldn't care less about tradition, then you've got even more choice in what gift you get them. Don't be intimidated though! We've got plenty of gift ideas to inspire you. In recent years, crystal or glass gifts seem to be the most popular alternative for 3rd wedding anniversary presents. If your partner loves jewellery, then you are massively in luck. If they don't then that's no problem either, there are plenty of gift options for whatever your partner prefers.
Jewellery
Buying jewellery is never easy. But it doesn't need to be such a mammoth task. Just take the time to notice what your partner prefers. When they're getting ready to go out just take a mental note of what they put on. If they wear a necklace every time you go out, then it might be an idea to buy them a new one. If they wear earrings every day, then you could get them some gorgeous crystal earrings. You get the idea.
Once you know what type of jewellery, you're going for it then becomes a case of just picking the one that looks the nicest. After three years I'm sure that you have a good idea of what your partner likes. Big crystals, small crystals, engraved crystals, there are plenty of great options to choose from. Another great jewellery-based 3rd anniversary gift idea is getting your partner a crystal necklace with their birthstone in the centre. Even something as simple as knowing someone's birthstone can mean a lot to them.
Glassware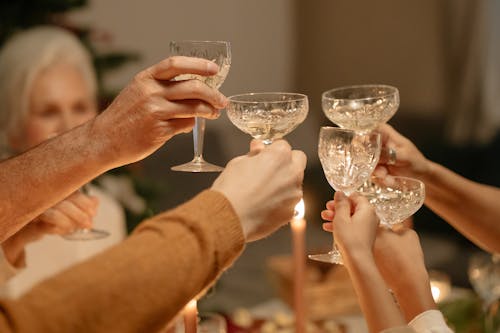 If jewellery isn't your partner's style, then you could get them crystal glasses. To make the gift feel personal to your partner you could get them a crystal glass designed to be used with their favourite type of alcohol. For instance, if your partner is a whiskey-drinker then getting them a set of engraved crystal whiskey glasses could mean a lot to them. This can be translated to any type of alcohol or drink, wine glasses, champagne flutes, gin glasses, teacups, anything. All of these glasses can usually be engraved with a certain design or message as well which will make them feel truly unique and special. For years to come you will have something that reminds you of your 3rd wedding anniversary.
Prefer something a little more out-of-the-box? You could get your partner a crystal ornament. For those who tend to prefer more subtle shelf-pieces, you can get them a crystal ornament that has a simple and rudimentary shape, something that blends in seamlessly with your apartment or house.
If you're wanting a gift that's a little more practical than an ornament, then you could buy a crystal or glass lamp. Some modern crystal/glass lamps even have the ability to charge your phone via a USB cable, making it even more useful.
Celebrating Your 3rd Wedding Anniversary In Style
Buying something special for your partner can be difficult in the best of times, let alone on your 3rd wedding anniversary. But hopefully, after reading this brief article, you should feel a little less intimidated. You now have a whole host of gift ideas at your fingertips. Just remember to choose something that your partner will really appreciate, something that shows them how much you care. I'm sure that you'll have absolutely no problem at all choosing the perfect gift for your partner. Here's to you and your partner and how far you've both come in the last three years. Now go celebrate your 3rd wedding anniversary in style!