Is your 6th wedding anniversary just around the corner? Wondering what you should buy your partner? Then read on and discover our helpful gift guide that will give you the inspiration you're seeking!
You may already know that most wedding anniversary years are associated with a traditional symbol. When it comes to the 6th year of marriage, that symbol is sugar. Why? Well, it could be said that after six years of happy marriage, life is pretty sweet. Giving a gift of sugar commemorates this in the most perfect way.
We're bringing you some of the best sugar-related gift ideas to get you started with your shopping process. Not only that, we'll also give you some more unusual ideas that are sure to hit the spot.
Sugar Gifts For The 6th Wedding Anniversary
The sixth anniversary milestone is sugar, representing the sweetness of your happy marriage. While that may sound lovely, it isn't necessarily the easiest anniversary to buy gifts for. In fact, if you're browsing through different gift services you might struggle to find the perfect present. Fortunately, we've been thinking creatively, and have come up with some exciting suggestions.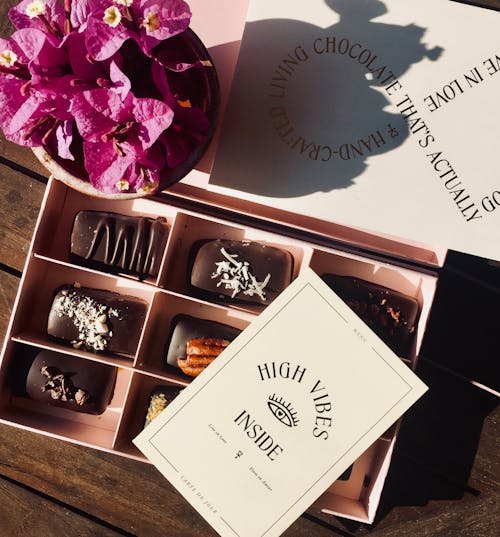 A box of chocolates is an obvious choice for this anniversary year. After all, what could be sweeter (and more romantic) than some luxury chocs or quality candies? However, it isn't necessarily the most creative idea. If you'd like something more unusual but still in keeping with the theme of the year, what about a personalised cookie or a photo cake?
Alternatively, why not present your loved one with a beautiful sugar bowl and spoon? You're sure to find a decorative piece that will look good on your table and that is practical too. Or perhaps a wooden sugar scoop or a pair of sugar cube tongs. These will look lovely in any kitchen and will perfectly reflect this anniversary's symbolic theme.
If you're on a budget, you could always go for a homemade sweet gift theme. Some sweet pancakes served as breakfast in bed would be a romantic and thoughtful gesture. A homemade cake with an iced personal message is sure to be a heartfelt present. Or you could make some handmade truffles and serve them up in a pretty box or bag.
Sugar With A Difference
If you love the idea of staying traditional, but want a more quirky edge, how about these suggestions for the 6th wedding anniversary?
Perhaps your loved one is more into pampering than sweet treats? Then how about a sugar body scrub or body polish? A gift like that would help create a spa in the comfort of their own home! Or what about a beautifully fragranced candle with a vanilla frosting aroma?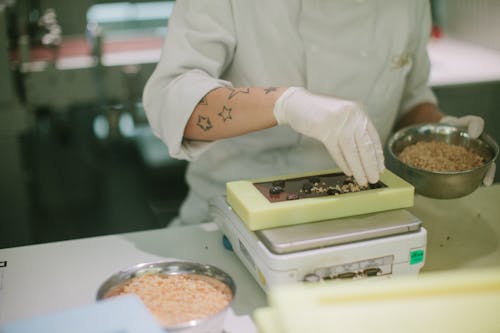 Thinking outside the box again, why not consider enrolling your loved one onto a patisserie cooking course or gourmet chocolate workshop? Not only will they enjoy a fun and unique experience to remember forever, but they'll take home gorgeous snacks they've made!
Iron Wedding Anniversary Gifts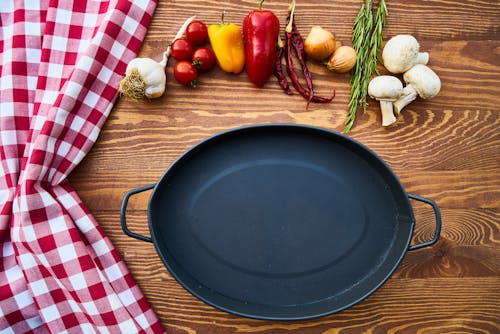 Maybe the idea of a candy gift isn't really hitting the spot. Then what about going for the alternative modern 6th wedding anniversary gift instead?
Iron is the contemporary symbol associated with the 6th anniversary. It represents a marriage's strength after six years and sets the scene for many more happy years in the future. Iron is a great choice of theme since there are lots of iron gift ideas to pick from. Whether you'd prefer something decorative or practical, we've got suggestions for you.
If you'd like to stick to practicalities an iron bowl or casserole dish would be ideal. Not only would it be attractive and stylish in the kitchen, but also infinitely useful. Or perhaps an iron wall clock would be a good suggestion. Helping to make any room look beautiful, it would also be a lasting memento of this anniversary occasion.
Perhaps you need to find a more affordable gift for your 6th wedding anniversary? Then an iron candle holder, bottle stopper, keyring or engraved bookmark could tick all your boxes. You could add a more personal touch by having your gift engraved with a customised message of love and appreciation.
Iron lends itself especially well to decorative gifts. A piece of iron wall art for inside or outside the home would be a perfect choice. Or what about a cast iron sculpture to decorate the mantelpiece or display cabinet?
Of course, if you want a really practical iron-themed gift you could always give an actual iron. However, we wouldn't usually recommend that – at least not unless your other half has asked for one!
Other Ideas For Your Sixth Wedding Anniversary
Have you still not found the perfect gift yet? Fear not – we have more suggestions for you!
The 6th wedding anniversary has a flower and a colour associated with it. The colour for this anniversary year is white, while the flower is the calla lily. A beautiful bouquet of calla lilies would therefore be an ideal present to mark this occasion. Alternatively, you could simply opt for the white theme and choose a gift in this colour. A piece of jewellery, a piece of clothing, or a decorative ornament in pure white is sure to be appreciated.
Celebrate Your Anniversary In Style
Hopefully, you've now got some great gift ideas for your loved one on their 6th wedding anniversary. Whether you decide to give a gift of traditional sweets, iron, a floral present or something completely different, as long as you choose a gift with love it's sure to be greatly appreciated.
Now that you're past the half-way point through your first married decade, you'll be celebrating your 10th wedding anniversary before you know it!