A wedding anniversary is a special time for celebrating the achievement of reaching yet another milestone year of your marriage. Your anniversary is a chance to reflect on the year gone by in which you've grown together as a couple and to look forward to a happy future together. There's no better time to reconnect with each other and to remember the big day on which you exchanged your vows. All wedding anniversary years have their own unique traditional meaning as well as a symbolic gift linked to it. Each year also has its own wedding anniversary stone, such as diamonds for the 60th anniversary.
If you're ready to celebrate your next anniversary, you need to read on to learn as much as you can about the best gifts for each year. Alternatively, if you need to find a perfect present for your parents or friends, you'll find everything you need to know here about traditional anniversary symbols and their individual meanings if you read on.
Which Wedding Anniversary Years Are Associated With Which Symbols?
Here, we bring you a list of all the wedding anniversary years, starting with the 1st and ending with the 9th, together with the traditional gifts and contemporary alternatives which are associated with them.
For couples celebrating their wedding anniversary here in the United Kingdom, here's your traditional gift list to follow. In the USA, there are some minor differences. In America, wedding anniversary years only reach 75, silk replaces linen, while china can be given rather than pottery.
| | | |
| --- | --- | --- |
| Anniversary Year | Traditional Gift | Modern Gift |
| 1st | Paper | Clocks |
| 2nd | Cotton | China |
| 3rd | Leather | Crystal or Glass |
| 4th | Fruit or Flowers | Linen or Appliances |
| 5th | Wood | Silverware |
| 6th | Sugar | Iron |
| 7th | Copper or Wool | Desk Sets |
| 8th | Bronze | Linen or Lace |
| 9th | Willow or Pottery | Leather |
| 10th | Tin or Aluminium | Diamond |
| 11th | Steel | Aluminium |
| 12th | Silk | Pearls |
| 13th | Lace | Textiles or Fur |
| 14th | Ivory | Gold Jewellery |
| 15th | Crystal | Watches |
| 16th | Wax | Silver Holloware |
| 17th | | Furniture |
| 18th | | Porcelain |
| 19th | | Bronze |
| 20th | China | Platinum |
| 21st | | Brass or Nickel |
| 22nd | | Copper |
| 23rd | | Silver Plate |
| 24th | | Musical Instruments |
| 25th | Silver | Silver |
| 30th | Pearl or Ivory | Diamond |
| 35th | Coral | Jade |
| 40th | Ruby | Ruby |
| 45th | Sapphire | Sapphire |
| 50th | Gold | Gold |
| 55th | Emerald | Emerald |
| 60th | Diamond | Diamond |
| 65th | Sapphire | Sapphire |
| 70th | Platinum | Platinum |
| 75th | Diamond | |
| 80th | Oak | Oak |
| 85th | Wine | Wine |
| 90th | Stone | Stone |
Top Wedding Anniversary Years Gift Ideas
Paper – 1st Anniversary
Newlyweds often have a shortage of funds when they've finished paying for their big day, so it's lucky that the first anniversary symbol is something nice and affordable! Paper is the traditional first anniversary gift and it has a symbolic meaning. It represents a new marriage like a fresh, blank sheet of paper and just as fragile.
There are lots of different paper gift ideas you can choose. How about a diary or address book? Or maybe a scrapbook in which to collect mementos of happy times? You could even go for a touch of lateral thinking and buy tickets for a show or concert and print them out – a paper present with a difference!
Cotton – 2nd Anniversary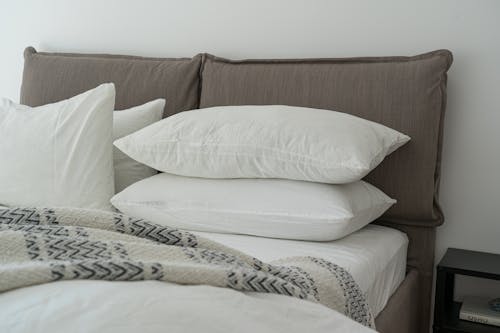 Made from many threads woven together, cotton represents the intertwining of two lives over two years of marriage. There's no shortage of fantastic gift ideas for the cotton wedding anniversary. How about a pair of personalised pillowcases or some luxurious Egyptian cotton bed linen? Or what about a pair of co-ordinating bathrobes for snuggly evenings?
Leather – 3rd Anniversary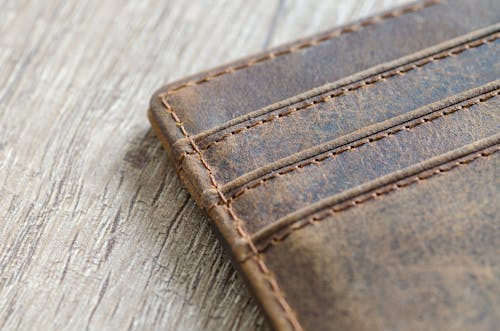 Durable and robust, leather has long been used as a protective material and this makes it an ideal symbol to represent a three-year-long marriage in which your relationship has strengthened over time.
There are plenty of excellent leather wedding anniversary gifts you can choose from. How about a classic purse or bag for a female recipient, or a stylish leather belt or leather-covered hip flask for a man? For a more personal touch you can even add monogrammed initials.
Fruit and Flowers – 4th Anniversary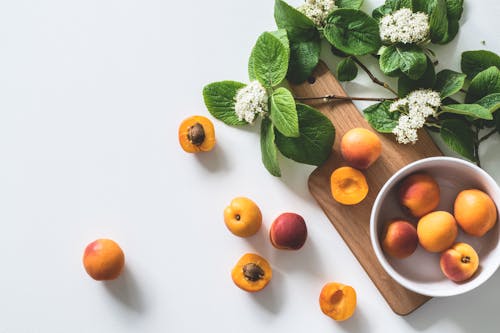 When it comes to the symbolism of the gifts associated with wedding anniversary years, those for the fourth anniversary are clear in their meaning. Fruit and flowers represent the blossoming and ripening of a relationship over four happily married years.
So, what would be the perfect present for this year of marriage? Roses are an ideal choice if you'd like to give a bouquet to mark this milestone occasion, but why not think laterally and name a rose after the recipient or recipients? Or how about a delicious, mouth-watering fruit basket – the perfect choice for any couple?
Wood – 5th Anniversary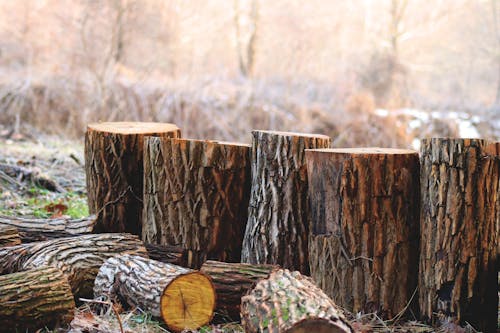 If you think about trees, you immediately think about strength and longevity. It's no wonder, then, that wood is the ideal way to mark the 5th wedding anniversary. Trees also symbolise wisdom – something you have developed over your years of marriage. The roots of a tree are also intertwined and supportive – just like a couple celebrating this milestone year have become.
Some perfect gifts for a wood anniversary would be a personalised wooden sign for the home, or a wooden photograph frame showcasing an image from the recipients' wedding day. Or how about a beautiful wooden ornament to decorate the marital home?
Sugar – 6th Anniversary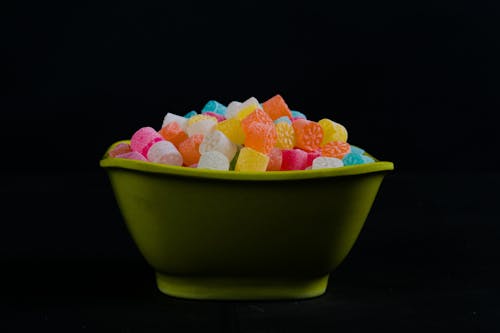 When you've reached your sixth wedding anniversary, life should be much sweeter for you as a couple. That means sugar is the ideal gift for this milestone year. A delicious chocolate hamper would be an ideal present for a couple marking this celebration, or why not book them onto a chocolate making workshop? Another great gift idea for this anniversary would be a tasty afternoon tea for two.
Copper and Wool – 7th Anniversary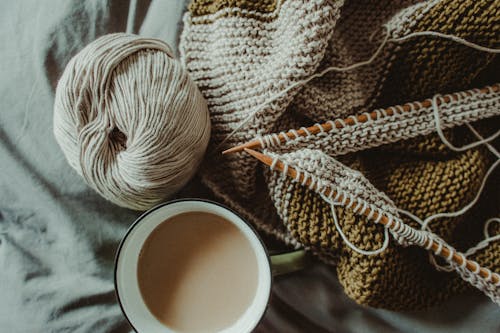 Both wool and copper have been chosen as symbols for this wedding anniversary year because they can conduct heat. When a couple have been together for seven years, they have a comforting, warm marriage that can be perfectly reflected in a gift made from one of these two materials.
There's no shortage of fantastic gift options for this year. What about a cashmere throw or chunky knit blanket? Maybe a luxurious cashmere sweater would be the ideal choice, or how about some copper cookware, or a copper ornament for the home?
Bronze – 8th Anniversary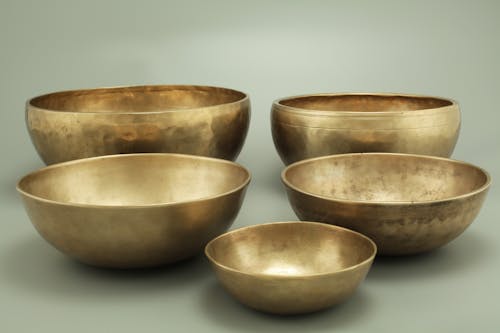 Bronze is super-strong since it's made from the mixing of two different metals. Made from both tin and copper, bronze is stronger than either of its components individually. Doesn't that sound like a strong 8-year-long marriage? When a couple have been together so long, they're stronger together than apart. This makes a bronze gift an ideal choice.
A bronze ornament would be a fantastic present for this anniversary milestone, or how about a piece of bronze jewellery? Alternatively, how about some bronze accessories for the home, such as coasters, placemats or a decorative bowl?
Willow or Pottery – 9th Anniversary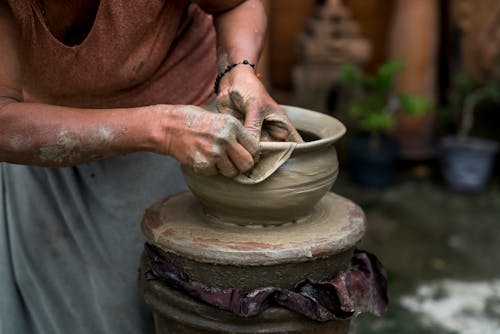 Willow is strong yet flexible, just like a perfect marriage. Meanwhile, pottery is handmade and sculpted carefully to create a beautiful work of art – like a successful relationship. Both of these materials are therefore ideal for commemorating the 9th wedding anniversary.
A willow picnic hamper would be a lovely way to mark this occasion. Or how about a young willow tree that the recipients can plant in their garden as a lasting reminder? Alternatively, a lovely pottery breakfast set or tea set would be ideal. For couples who enjoy experiences together, a pottery making class would be a lovely option for this year.
Tin – 10th Anniversary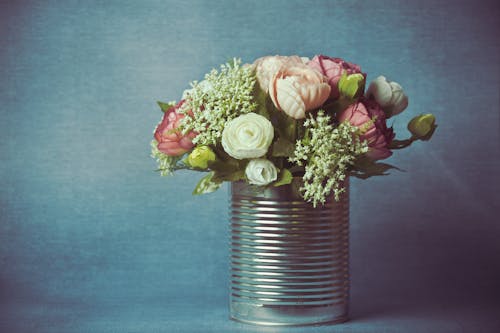 Used for preserving and storing things, tin is an ideal choice of symbol for the 10th year of marriage. Tin plating can actually stop other kinds of metal from corroding. Tin also prolongs the life of anything it stores. No wonder tin gifts are so perfect for marking this special occasion.
Some ideal gifts for this year include tin garden planters personalised with the couple's initials, or perhaps a tin of luxury chocolates or biscuits. A decorative candle in a tin would be an inexpensive but thoughtful present, or maybe some tin coffee and tea caddies for the kitchen?
Steel – 11th Anniversary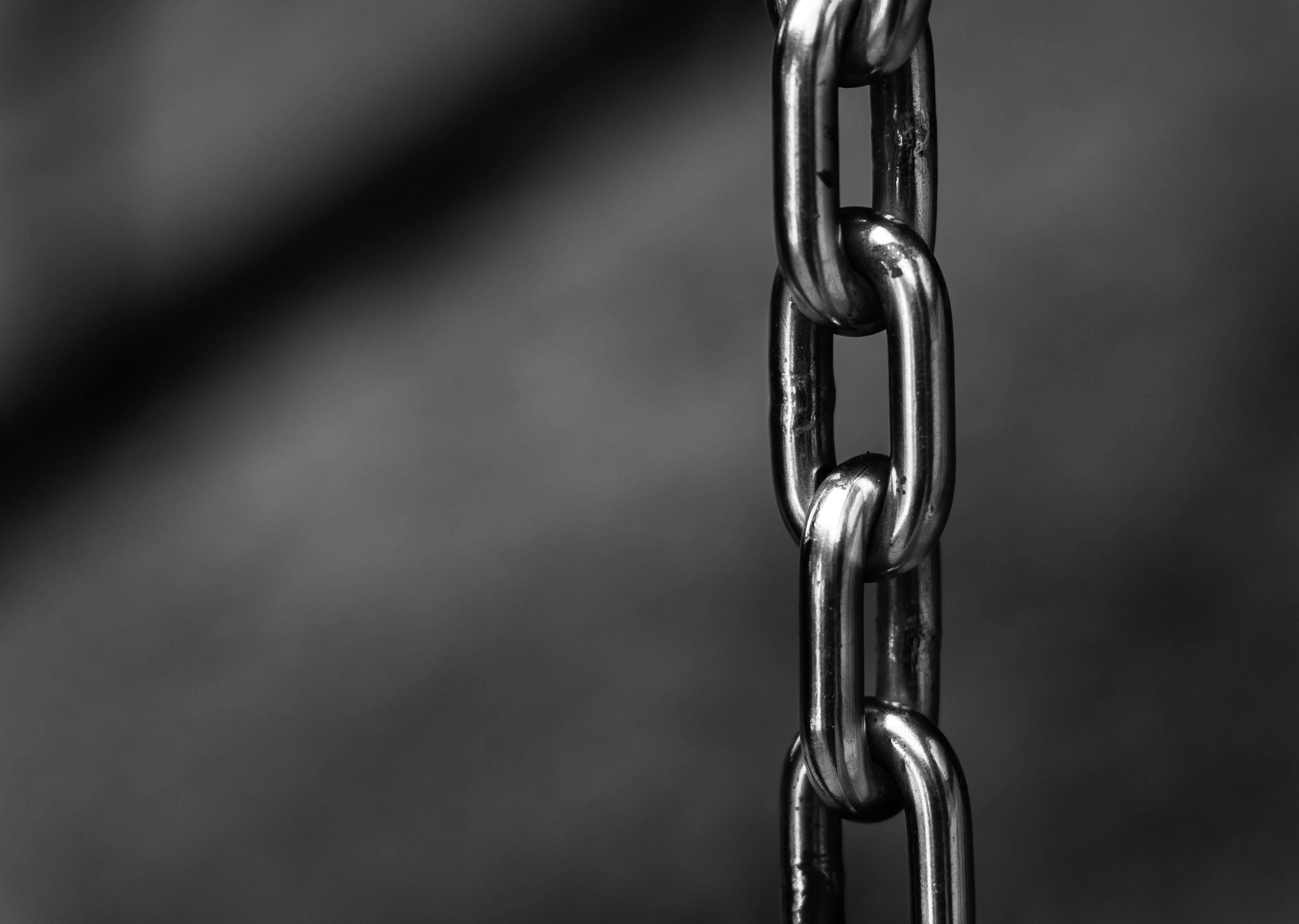 Steel is known for its strength and durability. That makes it a lovely way to mark the anniversary of 11 years of marriage. After all, your love for each other must be durable and strong to have lasted so long!
There are plenty of suggestions for gifts for this year. How about a steel hip flask, watch or stainless steel cufflinks for a man? Or perhaps a cocktail shaker set, with personalised details?
You could even think outside the box and choose something linked to steel but a little different. A skiing break would be a lovely way to celebrate since skis have edges made of steel. What better way to have a second honeymoon in a beautiful destination? Or how about a horseriding experience day – after all, horseshoes are fashioned from steel.
Silk – 12th Anniversary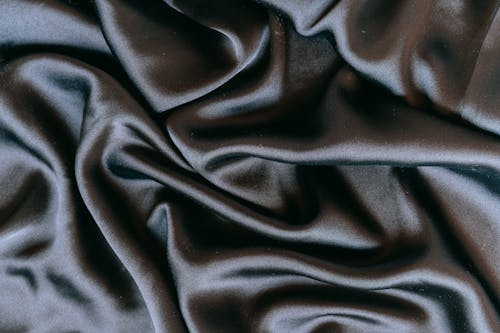 Silkworms wrap a cocoon made from silk around themselves. That's why this luxury material is the ideal symbol for comfort, security and protection. Essentially, it symbolises the stability of your marriage after 12 long years together.
An ideal gift would be matching silk robes or pyjamas. Or how about gorgeous silk lingerie for a special woman in your life?
Or how about something totally different? Parachutes were traditionally made from silk. If you have adrenaline-seeking couples in your life, a tandem parachute jump experience could be ideal!
Lace – 13th Anniversary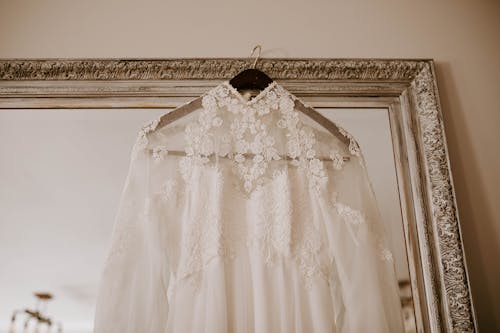 Lace has intricate interlacing fibres that represent a close bond forged between couples after 13 years together. There are many lovely lace gifts that you can choose from.
Luxury lace underwear would be a lovely choice for your wife after 13 years of marriage. Or perhaps a beautiful lace tablecloth or set of lace handkerchiefs?
Ivory – 14th Anniversary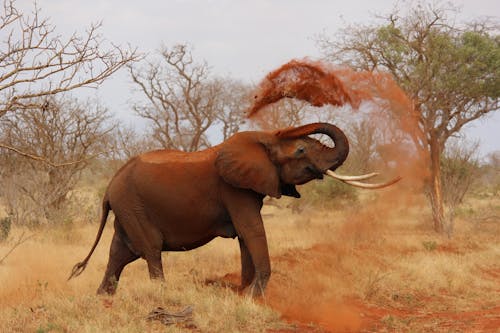 When the symbols for wedding anniversary years were created, ivory wasn't an outlawed material. These days, though, its sale is banned in Britain. There are also many ethical issues around real ivory since it's made from elephant tusks.
You could find an antique gift made from ivory. However, even that could be problematic. It's probably best, then, to choose a gift that is ivory in colour to avoid any difficulties.
An ivory leather photograph album would be a lovely way to mark this occasion. When personalised with the couple's names and wedding date, it makes a beautiful anniversary memento. Or how about a pair of matching ivory-coloured bathrobes?
Alternatively, why not think laterally and get an elephant-themed gift? An elephant ornament or a gift certificate for a day at the zoo could be ideal!
Crystal – 15th Anniversary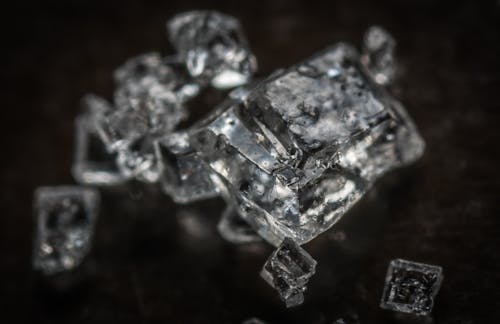 Chosen for luxury and clarity, crystal is transparent and beautiful. It represents the way in which a couple after fifteen years can see into each other's hearts quite clearly.
Crystal jewellery makes a thoughtful and welcome gift for this anniversary year. A matching earrings and necklace set, for example, is sure to be appreciated. Or how about some lovely crystal wine glasses or champagne flutes, perhaps with a bottle of bubbly? A cut crystal vase with a gorgeous bouquet would also be a special present.
Wax – 16th Anniversary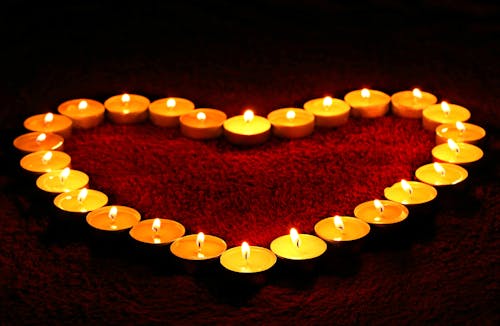 It may sound odd, but wax is the symbol linked to 16 years of marriage. Why, you may ask? Well, wax is soft and malleable. It can bend, melt and change its shape. This reflects the way in which a long-married couple must be flexible in their approach to their relationship.
The obvious gift choice for this year is a luxury candle. However, booking a candle making workshop experience for the couple could be a better alternative. Not only will the pair have a lovely gift to take home but they'll also have happy memories of their special day together.
Furniture – 17th Anniversary
17 is one of the wedding anniversary years with no traditional symbol attached to it. However, a modern suggestion is furniture. It's probably the ideal time to consider investing in a few new pieces. If you've been using the same sofa or bed since your wedding day, it's the perfect moment to refresh your home!
Consider buying a brand new bedframe, a love seat or perhaps a display cabinet in which to showcase your mementos from your years together. Or how about some lovely garden furniture so you can make the most of your outdoor space together?
Porcelain – 18th Anniversary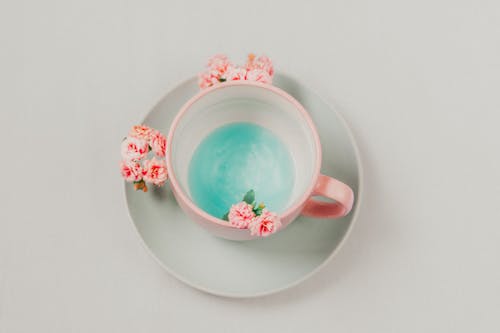 Durable, long-lasting and beautiful, just like an 18-year-long marriage, porcelain is an ideal symbolic gift choice. Elegant and stylish, it also lends itself well to all kinds of gifts from home accessories to jewellery.
How about a porcelain teapot? Or a lovely crockery set for the kitchen? Or how about a porcelain lamp or vase to decorate the bedroom or lounge? You could even choose some new porcelain door numbers for the outside of your home.
Bronze – 19th Anniversary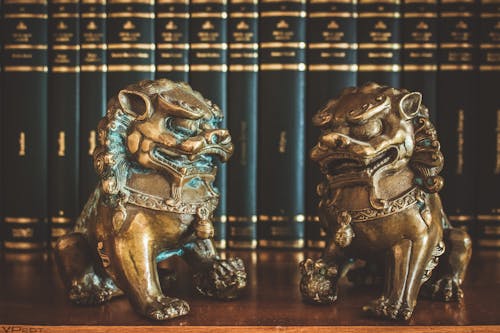 You may already recognise bronze from one of the other wedding anniversary years – the 8th! Unfortunately, there's no traditional gift symbol linked with 19 years of marriage. However, in more recent times, bronze was suggested as a modern alternative. Again, this is because it is an incredibly strong metal due to its blend of two different components.
Of course, you should avoid any bronze gift that you've already chosen for the 8th wedding anniversary. However, bronze ornaments, accessories and jewellery pieces never go out of style.
China – 20th Anniversary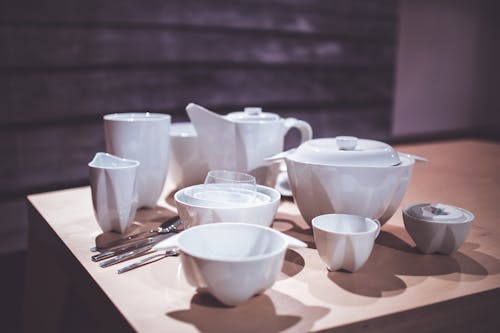 China may be fragile. However, if it's cared for properly it can withstand the rigours of time. On the China anniversary, a couple has been together for two decades. Yet, despite the ups and downs of all those years, they are still together and happy. This shows that their marriage has been cared for just like a piece of fine china. What an ideal symbolic gift, then, with which to mark the milestone occasion of the 20th wedding anniversary!
A china ornament, teapot or dinner set would be a lovely choice for this year's gift. Or how about thinking laterally, with a once-in-a-lifetime trip to China itself?
Silver – 25th Anniversary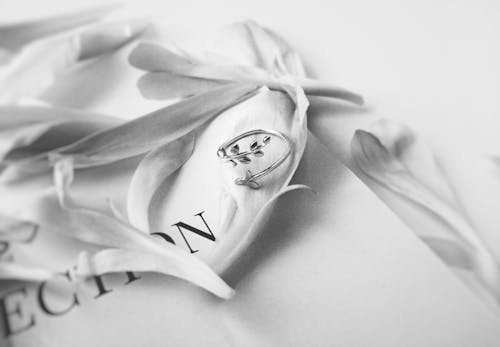 One of the best known wedding anniversary years, the 25th anniversary is linked with silver. No matter how old this precious metal may be it continues to gleam and shine so long as it's cared for. Silver is a truly timeless anniversary present and is the perfect way to mark this milestone.
Silver jewellery such as a necklace, watch or pair of cufflinks is an obvious choice of gift. However, there are other options to consider. What about a silver photograph frame, perhaps personalised, with a wedding photo inside? Or what about a decorative silver tray or vase? Alternatively, a silver ornament may be a lovely addition to a couple's display cabinet.
Pearl – 30th Anniversary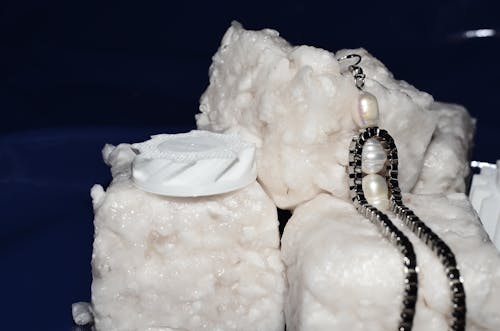 As a symbol of beauty that is hidden, pearls are a truly meaningful choice. Over time, they are cultivated inside an oyster which is decidedly unattractive. However, once that oyster has been opened, something precious and beautiful is inside. When a couple has been together for three decades they may no longer be so physically beautiful. However, on the inside, they still have all the original spark that attracted them to each other in the first place.
A pearl ring, necklace or pair of earrings would be a great gift for her for 30 years of marriage. Pearl cufflinks or a mother of pearl watch would be ideal for him.
Coral – 35th Anniversary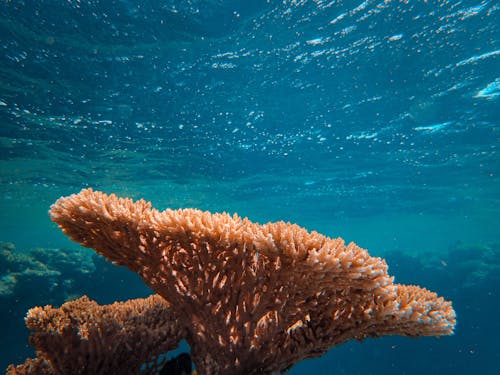 Once thought to contain magical properties of protection against danger and illness, coral is extremely precious. Today, it's a protected substance, so it's probably best to avoid a gift made from real coral for this anniversary year. Rather, a gift inspired by its shape or colour would be a better choice.
Decorative pieces made out of resin which look like genuine coral could be an excellent choice. Or why not choose something with the same peach-pink hue, such as some bedlinen or a luxury throw? Or maybe a piece of coral-coloured clothing such as a tie, shirt or blouse would be ideal?
Ruby – 40th Anniversary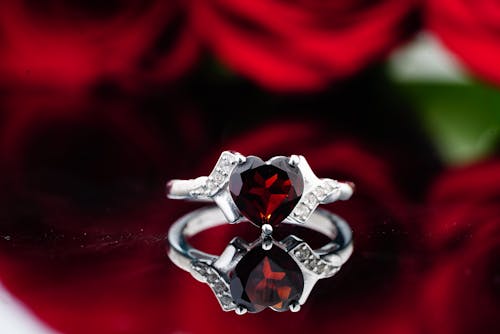 Most of us link the colour red with love. So, what better way of symbolising the long-lasting love of a couple celebrating four decades of marriage than with a rich ruby? Precious and beautiful like an enduring relationship, a ruby gift can come in many forms.
The most obvious present would be a ring or piece of jewellery featuring a ruby. A pair of ruby-studded cufflinks or a necklace would be perfect. However, there are options outside the box too. How about a bottle of fine ruby port? Or some delectable ruby chocolate?
Sapphire – 45th Anniversary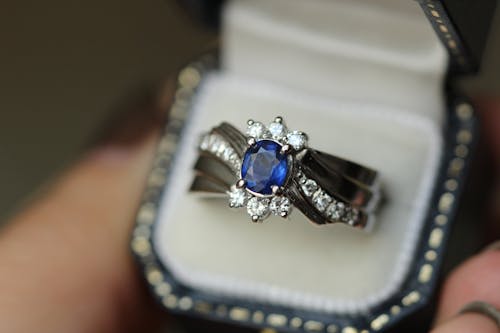 Blue sapphires were, at one time, only for royalty. This made them an aspirational, luxurious item. On the 45th anniversary there's no better way to express your love and appreciation for a loved one than by giving a diamond gift.
Pendants, rings, earrings, tie pins and cufflinks are all perfect choices. Or, for a more affordable choice, why not take your gift inspiration from the rich blue of sapphires? A beautiful blue bedlinen set, a pair of luxurious matching blue bathrobes or silk pyjamas, or a piece of blue wall art are all great alternatives.
Gold – 50th Anniversary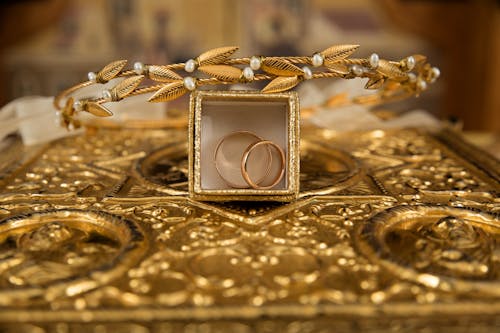 Perhaps the best known of all wedding anniversary years, the golden wedding marks 50 years of marriage. After five decades together, there's really only a single gift that could do it justice. That's gold. One of the world's most precious and expensive metals, gold is a symbol for many things. Not only does it stand for prosperity, it also stands for strength and purity.
Gold jewellery is an obvious option for this occasion. However, there are plenty of alternatives. What about a gold decanter, or gold wine goblets? Or how about a gold ornament to decorate the couple's home?
Emerald – 55th Anniversary
Believed to be one of the most calming colours of all, green represents growth. When you reach 55 years of marriage, your life probably isn't as busy as it used to be. However, over the years, you've grown together as a couple. An emerald gift will recognise that growth.
A piece of emerald jewellery such as a tie pin or necklace would be a stylish and beautiful statement. Or why not take inspiration from the rich green of emeralds and choose an emerald-coloured gift instead? Green velvet bathrobes, a green cashmere wrap or silk shirt, or some luxurious green Egyptian cotton bedding could all be perfect.
Diamond – 60th Anniversary
A diamond is exceptionally hard-wearing, flourishing under pressure. This perfectly reflects your relationship after you've been married for six decades. Your love is invincible just like a diamond – the hardest substance on Earth. Diamonds are also associated with great wealth. Even if you aren't financially well-off, you're certainly rich in love.
A piece of diamond jewellery would be an ideal choice, but for those on a budget there are alternatives. What about some luxury textiles or piece of artwork with a diamond-shaped pattern? Or how about a diamond-shaped photograph frame filled with a wedding image from so many years ago?
Sapphire – 65th Anniversary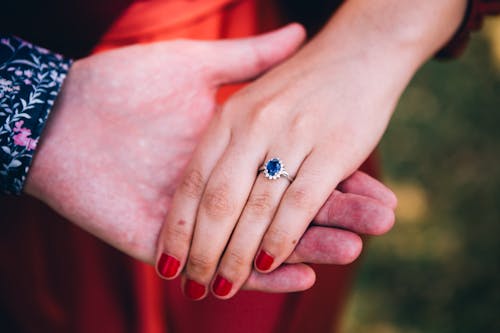 Like the 45th wedding anniversary, the 65th is associated with sapphire gifts too. Again, it's impossible to go wrong if you choose jewellery, or perhaps a watch that has been inlaid with sapphires. For a gin-lover, there's an even better alternative – some Bombay Sapphire gin!
Platinum – 70th Anniversary
Very few couples reach their 70th wedding anniversary, so for those who do, a truly impressive gift is required. Platinum is well-known for resisting wear. It is very difficult to tarnish and it's also extremely rare. All of this adds up to making platinum a symbol of exclusivity and endurance. That makes it ideal to describe a seven-decade-long marriage.
A piece of platinum jewellery, such as a ring, would be ideal for this once-in-a-lifetime occasion. Or how about a platinum-dipped flower or a platinum ornament for the couple's home?
Which Wedding Anniversary Years Are The Most Important?
Every married couple would argue that every year that they stay together marks a special milestone in their lifelong journey. However, the first ten years of marriage are considered to be the major landmarks in a couple's life. Once that point has been passed, the biggest celebrations occur every five and ten years.
The first year that traditional gifts become more precious is the 25th wedding anniversary. Silver represents the symbolic material for this key milestone. Once a couple reaches thirty years of marriage, every celebration is very special. Ruby marks the 40th anniversary, gold marks the 50th, diamonds mark the 60th and the 70th is commemorated with platinum.
Those precious stones also correspond with the wedding anniversary years' colours. That means that if you're struggling to afford a genuine silver gift for a loved one's 25th anniversary, a gift that incorporates this colour would be an ideal and more affordable alternative.
How To Celebrate The Different Wedding Anniversary Years
The ideas we've suggested above are sure to inspire you when browsing through different gift services providers. However, if you're still unsure, there are plenty of other ways to commemorate your day. Simply enjoying the day together as a couple can be the ideal way to reaffirm your commitment to each other and to celebrate your love.